Routine Car Maintenance Schedule
Owning a car is not as easy as you might think. Like a lot of other things in your life, cars take maintenance in order to keep them running smoothly and to help keep your costs of ownership down. If you aren't sure which parts of your car need to be regularly checked, here's a routine maintenance schedule.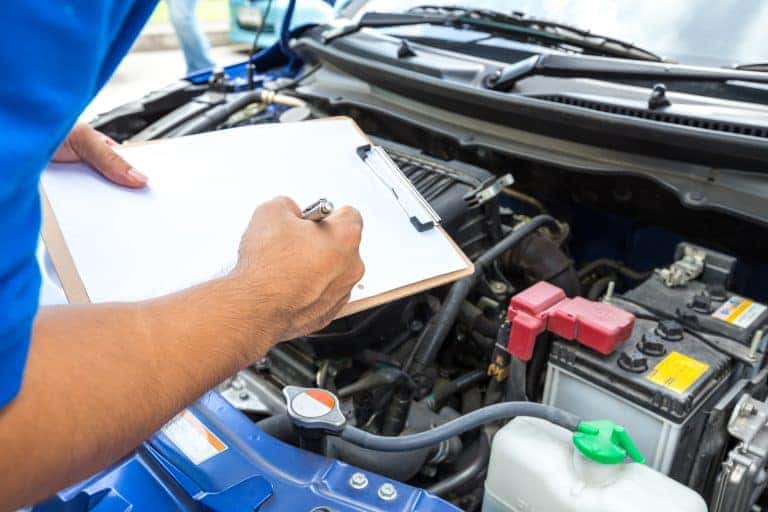 What Parts Need to be Maintained?
First, you'll want to check those wiper blades. If they aren't wiping as efficiently as they used to, or it has been at least six months since you replaced them, now would be a good time to get them replaced.
Next, you need to consider your battery. If you have had your car for five years, it is time to get that battery replaced. Otherwise, your battery could leave you stranded at work–and no one wants that.
Depending on your oil, you will need to get your oil changed in your car around every 5,000 miles. This will keep your engine running smoothly.
There are many parts on your car that need to be changed or replaced by mileage rather than by the calendar. For example, both your tires and brake pads should be replaced around every 50,000 miles. Your tires and brakes are very important. You need to have good tread on your tires to stop safely in any kind of weather. If your brake pads are up to date, you'll brake more quickly as well.
Also, be sure and check your belts and hoses every 50,000 miles as well. Accessory belts, drive belts, and fan belts, as well as hoses, don't wear out often, but when they do, it can be an expensive repair.
If you keep checking your car and maintaining it, your car will last a lot longer, and you'll have fewer repair bills.
Do you need to get your car serviced? Firkins Auto can help. Drop your car off over on First Street in Bradenton, Florida. You can also give us a call at 941.748.6510.