Why You Should Shop Firkins
Welcome to Firkins Automotive Chrysler, Jeep, Dodge, and RAM in Bradenton Florida. We have been selling quality new and pre-owned vehicles here in Bradenton for 65 years. Regardless of whether you are shopping at Firkins Mitsubishi or Firkins CDJR, both located on 1st Street in Bradenton, you will receive the same high level of customer service we always provide our clients.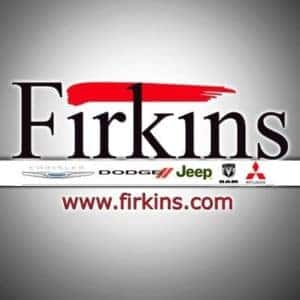 Our home in Bradenton is a perfect location for customers all over the Florida Gulf Coast, from St. Petersburg and Tampa to the north, to Sarasota and Venice to the south. We have gained the reputation of being "The Low Price Leader" for the area and we are proud of it!
Our mission at our Firkins Automotive dealerships is to keep our customers by offering a customer service experience that exceeds their expectations. Quality, integrity, and value are what bring us customers and keeps them coming back. We believe you will not only find a vehicle perfectly suited to your needs but will have a car dealership experience you will appreciate over and over.
We have a well-trained and professional sales force you meet when you buy a car from us, but we also have excellent parts and service organizations to keep your vehicle in perfect running condition for years to come. Financing and leasing are also ready to assist you by finding lease or finance terms best suited for your budget. Don't hesitate to come to Firkins if you have credit issues, as we have plans to suit people with a wide range of financial situations and will be happy to help. Getting a car loan and making regular payments is a great way to improve your credit rating!
When you are ready for your next Chrysler, Dodge, Jeep, RAM, or Mitsubishi think of Firkins Automotive first. Visit our Mitsubishi dealership at 2900 1st Street or call sales at 941-229-3544, or our CDJR dealership at 2700 1st Street or call sales at 941-216-7794.