Discover the Jeep Lifestyle at Firkins Chrysler Jeep Dodge Ram for Sale at Firkins Auto Group
Welcome to Firkins Chrysler Jeep Dodge Ram, your premier destination for all things Jeep. As a leading provider of the iconic Jeep Wrangler and other Jeep models, we are dedicated to promoting and embodying the Jeep lifestyle.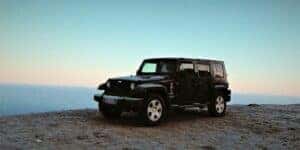 Embrace the Jeep Wrangler Experience
The Jeep Wrangler is much more than an SUV; it's a symbol of freedom, adventure, and an unfettered spirit. Unlike any other vehicle in the automotive space, the Wrangler invites its drivers to conquer any terrain and explore the world's limitless beauty. With its powerful performance, rugged design, and superior off-road capabilities, the Jeep Wrangler doesn't just take you to your destination, it transforms the journey into an unforgettable adventure.
Living the Jeep Lifestyle
When you own a Jeep, you're not just purchasing a vehicle; you're joining a community, a culture, and a lifestyle. The Jeep Lifestyle is all about embracing the spirit of adventure, celebrating the camaraderie among Jeep owners, and honoring the rich heritage of this iconic brand. Jeep owners enjoy a unique bond, brought to life through events, off-road adventures, and the famous "Jeep Wave".
The Jeep Wave – A Unique Tradition
Among the many traditions within the Jeep culture, the Jeep Wave stands out. It's a friendly greeting exchanged between Jeep drivers, symbolizing mutual respect and the shared love of adventure. At Firkins Chrysler Jeep Dodge Ram, we're proud to be part of this tradition, and we encourage all our customers to participate in this unique act of fellowship.
The Jeep – Your Gateway to Adventure
The versatility and capability of Jeep vehicles open up a world of opportunities for adventure. Whether it's tackling rugged mountain trails, cruising along scenic coastal roads, or navigating bustling city streets, Jeep vehicles are designed to take on any challenge. They're perfect for outdoor enthusiasts, thrill-seekers, and anyone with a desire to break free from the ordinary.
Firkins Chrysler Jeep Dodge Ram – Your Jeep Hub
At Firkins Chrysler Jeep Dodge Ram, we're more than just a dealership. We're a community of Jeep enthusiasts who live and breathe the Jeep lifestyle. Our expert team can guide you through our extensive selection of Jeep Wranglers and other models, ensuring you find the perfect vehicle to kickstart your Jeep journey.
Experience the thrill and camaraderie of the Jeep lifestyle today. Join us at Firkins Chrysler Jeep Dodge Ram and take the first step towards a life of adventure. Remember, it's not just an SUV, it's a Jeep Wrangler. It's not just a drive, it's a lifestyle.