New 2020 Chrysler Pacifica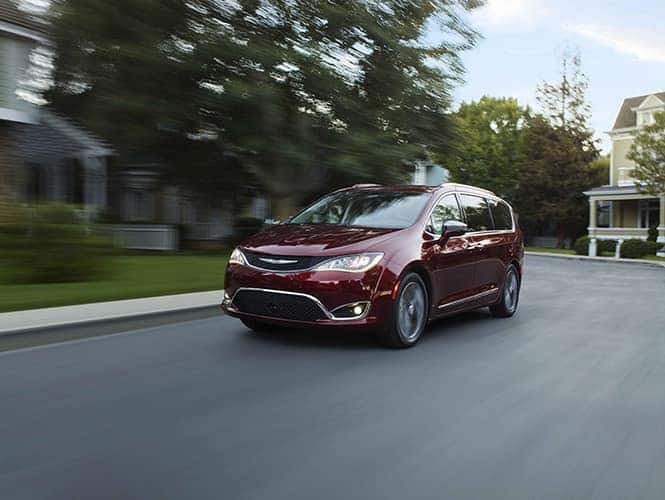 There is one very important requirement that anyone needs to do before having their very first look at the new 2020 Chrysler Pacifica; take everything that you think you know about minivans and forget about. That's because this incredibly sleek and well designed model is turning family vehicle expectations and preconceptions upside-down.
From the luxurious interior to the durable and appealing exterior, this multi-award winning family vehicle will make a believer out of even the most skeptical drivers. Available in a number of different trims, the 35th Anniversary Limited, Limited, 35th Anniversary Touring L Plus, Touring L Plus, 35th Anniversary Touring L, Touring L, and Touring, no matter how luxurious or how basic you prefer your 2020 Pacifica to be, you can get exactly what you are looking for.
Thankfully, one thing that you won't have to make so many difficult choices concerning is the functionality and convenience of the new Chrysler Pacifica, as every model offers a number of standard features and benefits. It's even available in a Hybrid model for those drivers who feel that environmental tire-prints are just as important as footprints.
Safety and technology combine to form a perfect harmony of connectivity and security as the standard and available Driver Assist Systems provide a full time, 360 degree road awareness that never gets tired, never closed its eyes even for a second, and never takes one moment off from making sure that you and your family and friends are safe while out on the roads.
The 2020 Pacifica is a masterpiece of modern design and ingenuity. To see if it's right for you and your family come on by 2700 1st Street in Bradenton, FL 34208. The helpful staff here at Firkins Chrysler Dodge Jeep Ram is more than glad to help you. You can also speak with us over the phone by dialing (941) 757-3874.