Why Move to Bradenton?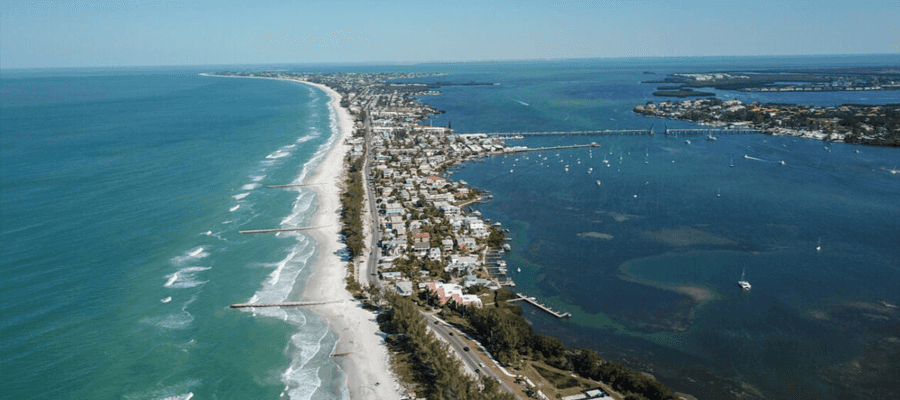 Why is Bradenton, Florida A Great Place to Live?
Thinking about moving to sunny Florida?
There's no better city than Bradenton! Bradenton, FL, real estate is hot right now, and for good reason.
This city is full of incredible benefits for everyone who moves here, which is why so many people are choosing to make Bradenton their permanent home or second home! But before you start browsing through homes for sale in Bradenton, FL, you should know what to expect from this incredible town.
As you can probably guess, the city of Bradenton gets gorgeous weather all year long. It is in southern Florida, after all! You'll never again have to worry about scraping the ice off your car in the winter but can instead head down to the beach even on Christmas Day!
For anyone who could live without the snow and temperatures that are less than your age, Bradenton is the perfect place to live for incredible weather in every season. Cost of Living Some cities in Florida are known for being notoriously expensive, but luckily, Bradenton is not one of them.

In fact, it's one of the most affordable cities in the state! Overall, the cost of living in Bradenton is slightly lower than the national average, while the state of Florida as a whole has a higher cost of living than the US average. Particularly, aspects of life like housing, utilities, and health care tend to be less expensive than in other cities.
And with so many cheap or free entertainment options around, you can save money while still being entertained. Are You Ready to Find a Home? We are incredibly proud to have a variety of homes for sale in Bradenton, FL, whether you're searching for a quaint cottage or a luxurious beachfront property. With all of these incredible benefits to living in Bradenton, there's no reason why you shouldn't consider buying a home here! Location Bradenton truly has the perfect location for those looking to live in Florida.
You won't have to be right in the center of a huge tourist destination, but you'll still be close enough to get to many of the state's most popular attractions. Bradenton sits just an hour and a half away from Walt Disney World and Universal Studios, perfect for amusement park lovers. Sports fans can see the Tampa Bay Buccaneers play just 45 minutes away, and the beautiful outdoor attractions of St. Petersburg are just 30 minutes out.
Whether you're interested in nature, history, or any other hobby, you can find an incredible attraction just a short drive away! Plenty of Things to Do Even if you don't want to travel to a different city, there are tons of fun things to do right here in Bradenton!
This city has more than 20 miles of absolutely breathtaking beaches that you can experience, which means you'll have plenty of opportunities for boating, fishing, and watersports of all kinds. In addition to the permanent attractions, the Bradenton area holds tons of incredible festivals throughout the year like the Manatee County Fair, the Sarasota Seafood & Music Festival, the St. Barbara Greek Festival, and so many others.
You don't have to go far to have a great time, no matter what you want to do.